Message from the HR Director Desk
"Systacare Remedies" employs handpicked professionals not just for their knowledge and experience but for their zeal to make a difference to the world of healthcare. The company believes that our biggest assets are the employees, who lead us to prosperity and growth in the future. Driven by the vision, "None shall be denied", Systacare Remedies's focus has always been on making affordable, world-class medicines with a reputation for uncompromising quality standards across the world.
Neena Seth
HR Director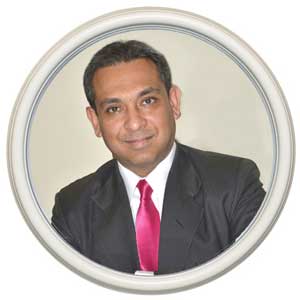 Message from the CEO's Desk
"Every great company has an enduring purpose. Our purpose, a simple yet powerful premise is Caring for life. We believe that our patients put their healthcare needs in our hands and rely on us for quality and affordable medicines.
It is this noble and uplifting purpose that each of us come to work for in Systacare. Directly or indirectly, each of us contribute so meaningfully to making a difference in the lives of people we serve"
Arjun Seth
CEO
Message from the Marketing Director's Desk
"SYSTACARE is committed for the delivery of Affordable & Quality products to the patients, a fundamental element of our Company's mission & vision. We aspire to be customer centric & research driven leader in global market"
Rishi Seth
Marketing Director
We are a
PURPOSE – INSPIRED
RESPONSIBILITY – CENTERED
INNOVATION – DRIVEN
EXCELLENCE – FOCUSSED
INTEGRITY & TRUST – ANCHORED
Global pharmaceutical firm that consistently Cares for Life and delivers on its commitment to all our stakeholders- patients, regulators, customers, partners, employees, investors and community.